DT
As you may have noticed, I have been largely absent from this forum for a few years. I just became so busy with other stuff that eventually I stopped mocking and slowly my SketchUp BBC News studios gathered dust. Recently, however, I've been thinking of both getting back into it and looking through some old folders. What I realised was there were quite a few projects that had never seen the light of day. Before embarking on any new projects, I thought that I'd share these unseen works with you.
Firstly, this is an abandoned original idea that I was working on with graphics from SomeRandomStuff. It was an attempt to create a new look for BBC News sets, while utilising some existing infrastructure (e.g. camera tracks). Ultimately, it just ended up looking too derivative and unoriginal (my sets, not SRS's graphics!). And, although the renders do look nice, I ultimately decided not to proceed any further.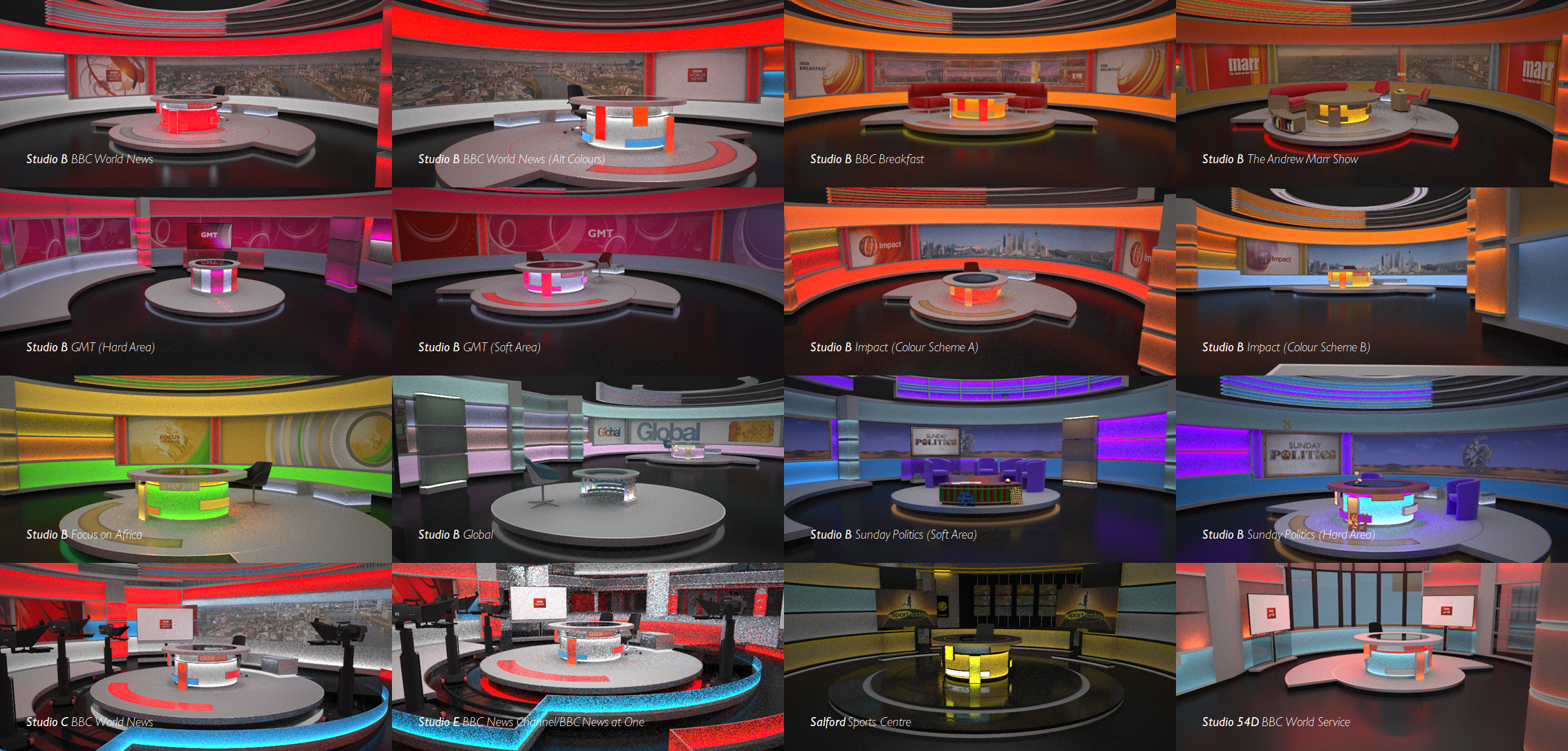 (The idea with the blue highlights in
Studio E
was that they'd be light blue for News Channel/One, a mid blue for the Six and a dark blue for the Ten.)
Next up are some recreations I had built but not shared.
Studio B at NBH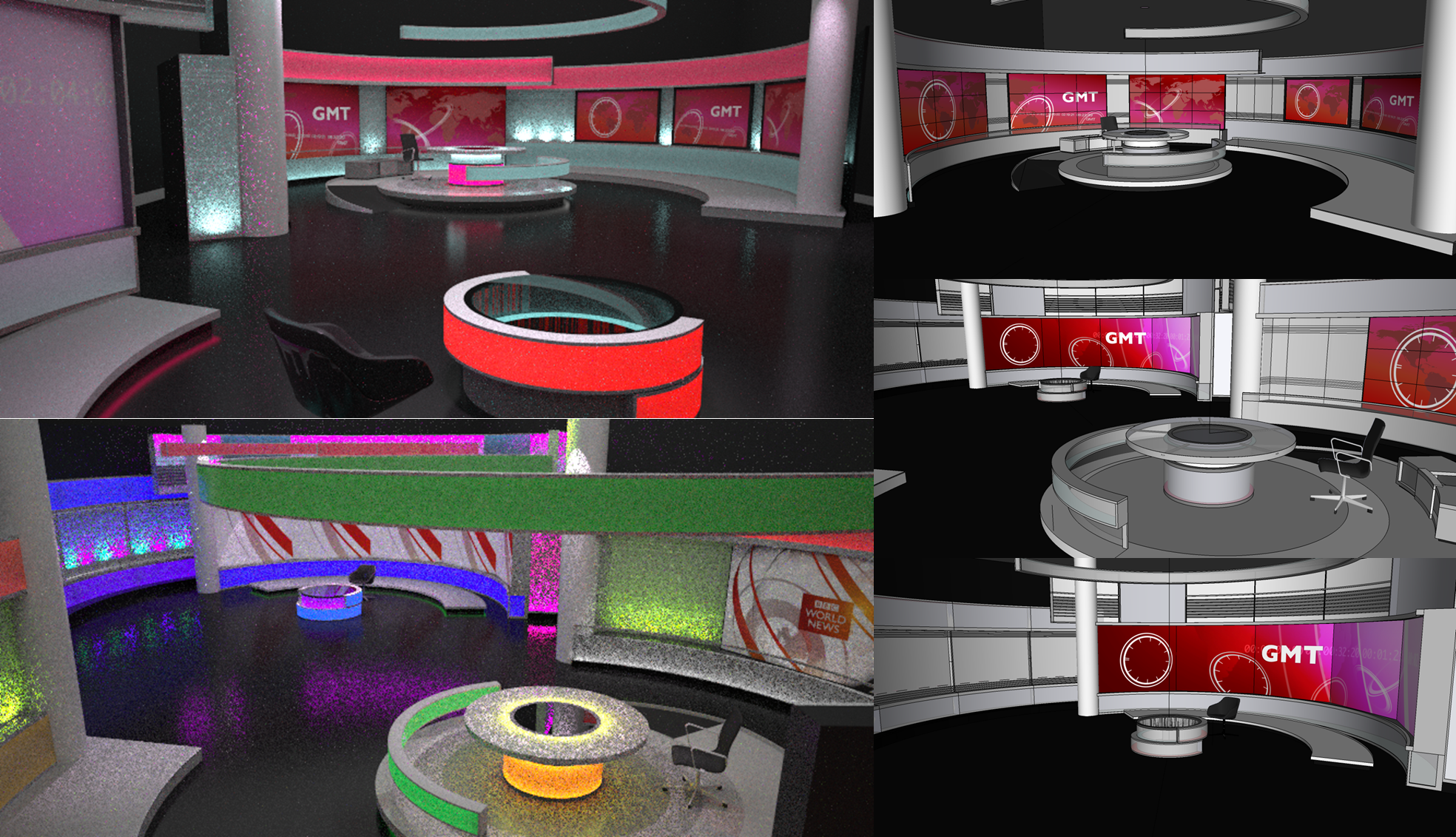 A mismatch of test renders, including some unseen ones from my 1993 mock.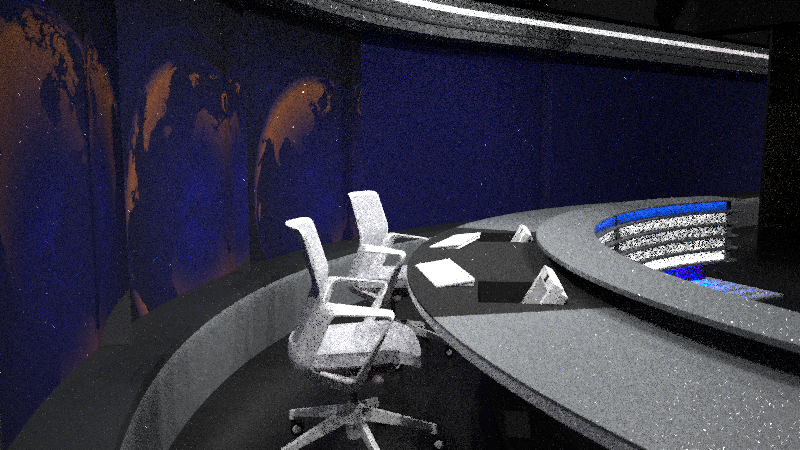 Studio C
at NBH (with graphics by Mdtauk)

I feel that my SketchUp and rendering skills have improved significantly, even since my BBC News 1993 recreation. My builds are now cleaner, more accurate and better lit. And if to prove it, here are some Daleks I made earlier...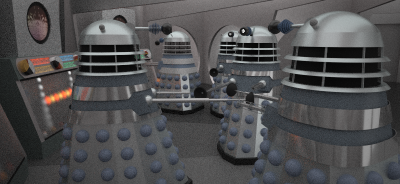 As I say, I hope to get back to mocking soon - although that is obviously spare time permitting. I've particularly got my eyes on the cream and red era
N8
at the minute. Are there any other sets that people would like to see?
Last edited by DTV on 8 October 2020 6:33pm