DT
After many weeks of the researching, planning, building, demolishing and rebuilding, it's finally here - Studio
N8
as it looked between April 2002 and October 2003.
Firstly, the headline shot - something I hope bears more than a passing rememblance to
this
publicity image.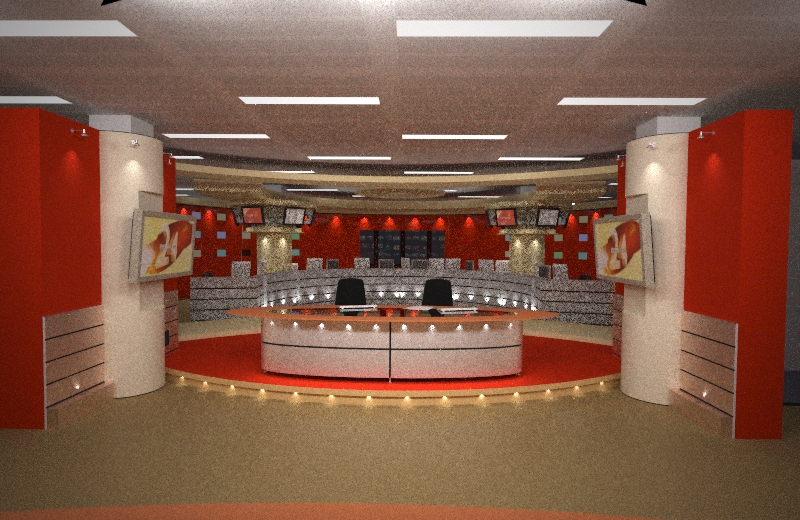 Here are some more general shots.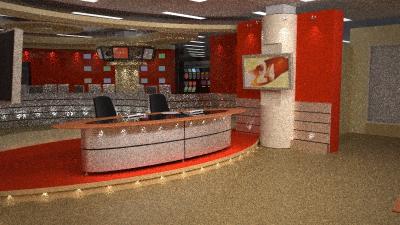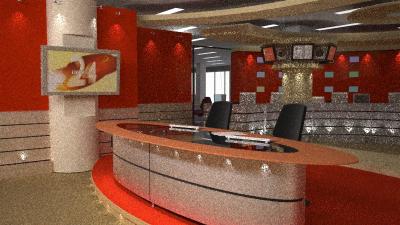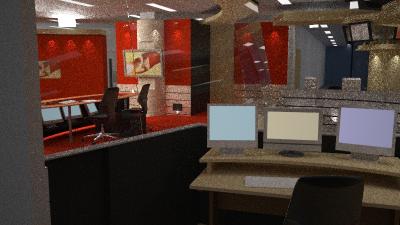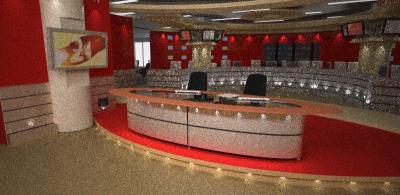 The graininess is largely a consequence of putting the ceiling on, so I've done two renders of the wide shot - one with ceiling and one without. Although the 'without' shot is less grainy, I personally prefer the 'with' shot.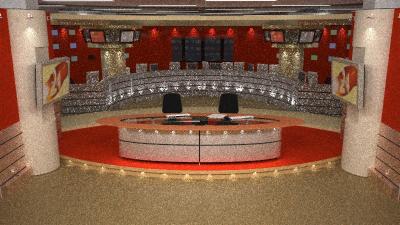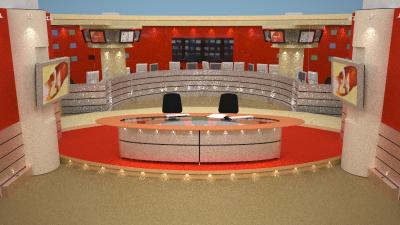 And finally, here is an overview of the entire set.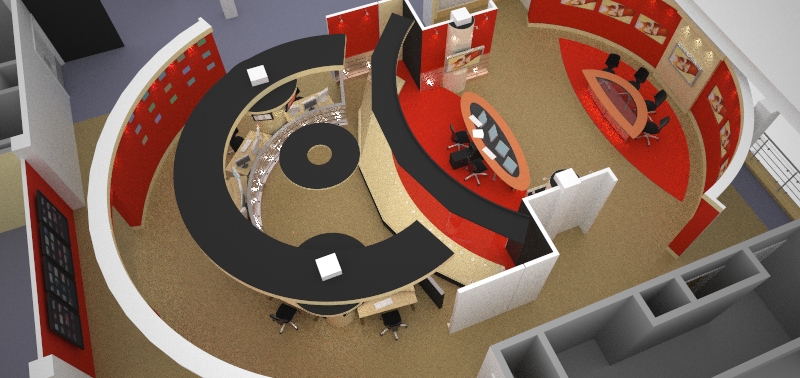 I haven't included cameras etc. for now, as I wanted to focus on the set itself first. Though, zooming around the set in SketchUp, it has occured to me how much this set was short-changed by the use of largely static camera shots. Because the set has so much depth to it, panning shots would have looked incredible.
PS
A big thank you to those who helped me with my queries about the set and found some amazing behind the scenes shots and to Bail for allowing me to use his superb recreation of the era's graphics for the side screens.