VM
Many years ago there used to be a site called Afternoon Programmes Follow Shortly. It was a mock site but the galleries presented an 'alternative history' view of TV channels. For example, what if BBC3 launched in 1973? What if ATV continued into the 80s and beyond? Stuff like that.
A few years ago I came up with what I thought was so good an idea I had to create a mock for it. The simple premise is that ITV's 1998 rebrand would be based entirely on the ITV2 logo: a block sat atop the main ITV logo with either the regional logo or a hearts animation (as seen in the
unused idents
).
Ultimately I realised that this concept had limitations, so I ended up explaining these away by saying certain ITV companies changed elements of the unified design (like they did in real life!) or dropped them entirely. I got so carried away with this that I basically created my own APFS gallery, years after it shut down.
I have never posted it because I am not the most skilled mocker and a lot of the images are basically the same just with minor changes. But now that this place is closing, I have decided I want to share it on here in the hope that at least one other person might like it. So here it is, my alternative 1998 ITV rebrand.
Part One
Background
In 1998, a brand new ITV logo and identity was introduced that would see a complete change in the way ITV presented itself on-screen. With the impending launch of digital television and more choice than ever before in their history, it was decided to scrap regional names on screen in favour of a single ITV brand identity across the country. Regional logos and names would be relegated strictly to regional programming and news, including idents. All other networked presentation was to be ITV only.
Several ITV companies rejected this proposal, including both Scottish & Grampian TV who introduced their own unified look in 2000, as well as UTV and Channel Television. Channel took the new idents but modified the soundtrack and altered the endboards to include a much larger and animated Channel logo. Granada-owned LWT took on the new identity, but LWT announcers didn't want to ditch their own name and logo, and kept using it for all programming, networked and regional. LWT eventually dropped the corporate look in March 2000 in favour of a separate identity to compete with Carlton, after protests from LWT announcers about the suitability of the idents for their programming.
Carlton also rejected the new look, opting instead to retain their name and introduce a brand new look designed by Lambie-Nairn, based around the idea that if ITV is TV from the heart, then Carlton is the star of the ITV network. Central and Westcountry were also rebranded as Carlton to form a Carlton 'mini-network' of regions. These idents also featured the ITV logo, but again, much smaller in comparison.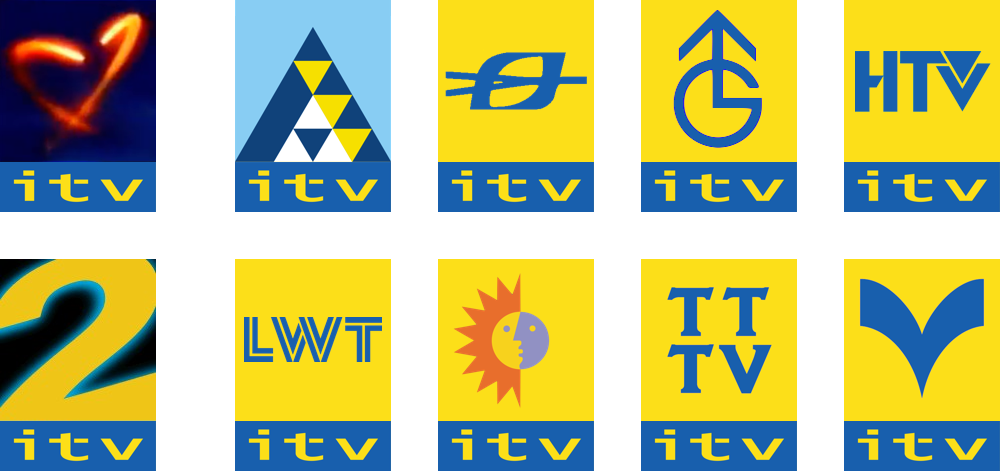 Above:
ITV, ITV2, and regional logos. Granada-owned regions received single colour treatments including LWT; UNM however insisted on full colour logos for Anglia and Meridian. (This was not a problem for HTV as the logo was single colour anyway).
The new network-wide ITV branding launched in September 1998, one month before the launch of digital TV, and so were also produced in widescreen. On analogue however they were broadcast 4:3 full screen.
Idents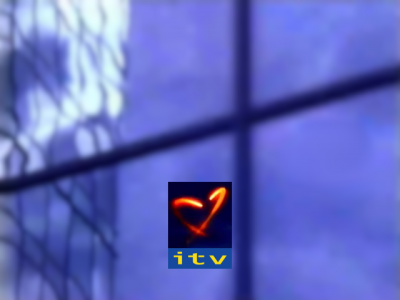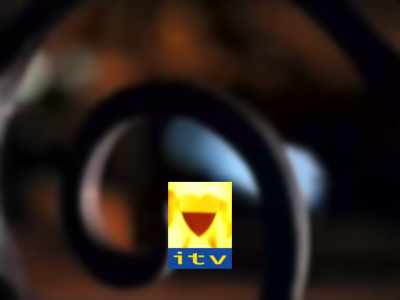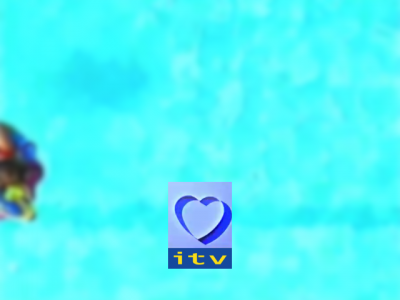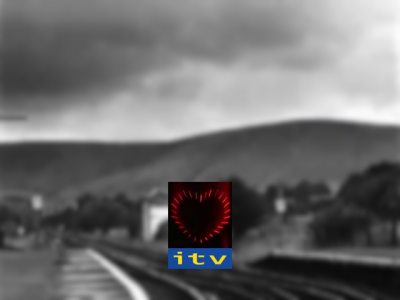 Above:
Final form-up screen of Generic/News, Foundry, Pool, and Railway idents. Generic/News uses a loop of the same heart animation, whereas the rest use a montage of different heart animations.
Sometimes a menu was overlaid on top of the end of the ident. This can be seen in the second video example below: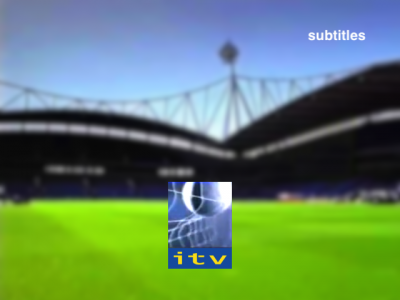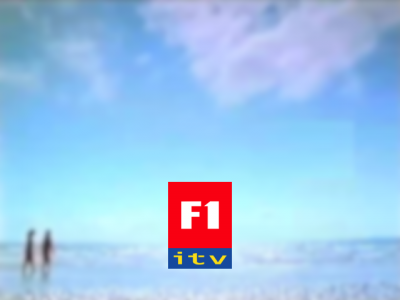 Above:
Football stadium ident. This was a regular ident, but more often than not was used to introduce football coverage. As seen here, when sport coverage was being introduced, the usual revolving animations of hearts was replaced with a short animation representing the sport about to be shown. F1 was the exception and used the ITV F1 logo. Also shown here is an example of the 'subtitles' tag used in favour of '888' after the introduction of digital TV.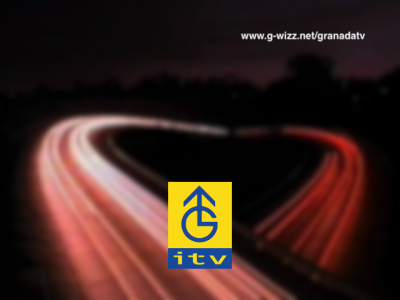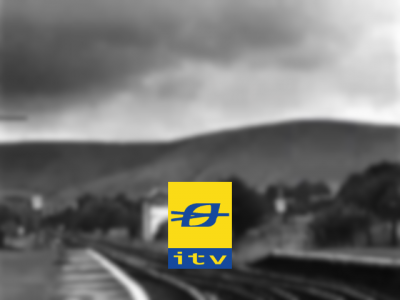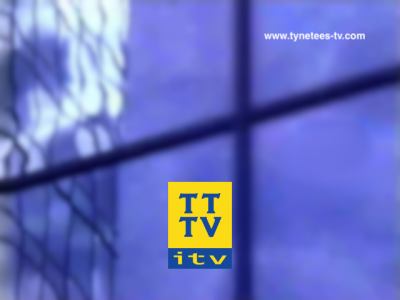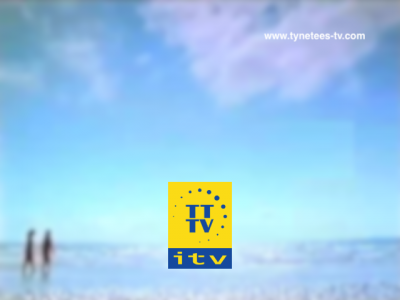 Above top row:
Example of regional idents from Granada and Border, with the hearts replaced by the station logo in blue on yellow. These were only seen before regional news and local productions, but regional continuity announcers remained before network programmes as well, for now.
In late 1999, Granada-owned stations were given their own websites, which were duly added to all idents both regional and network. Here you can see a rare example from early on, with a G-wizz URL. The ITC later banned the use of G-wizz addresses and promotion as it was a commercial service. Instead, the stations were given their own website addresses, such as granada-tv.com or tynetees-tv.com.
Above bottom row
: Example of Tyne Tees idents. In 2000, Tyne Tees introduced a new logo and the regional idents were updated to reflect the change (right).
End of Part One