AM
I think that BT has one of the best TV service offerings in the UK. I also think that Google TV has the nicest looking UI in the business. For that reason I have decided to alter BT's YouView skin to look more like the Google TV UI seen on the latest Chromecast.
Enjoy!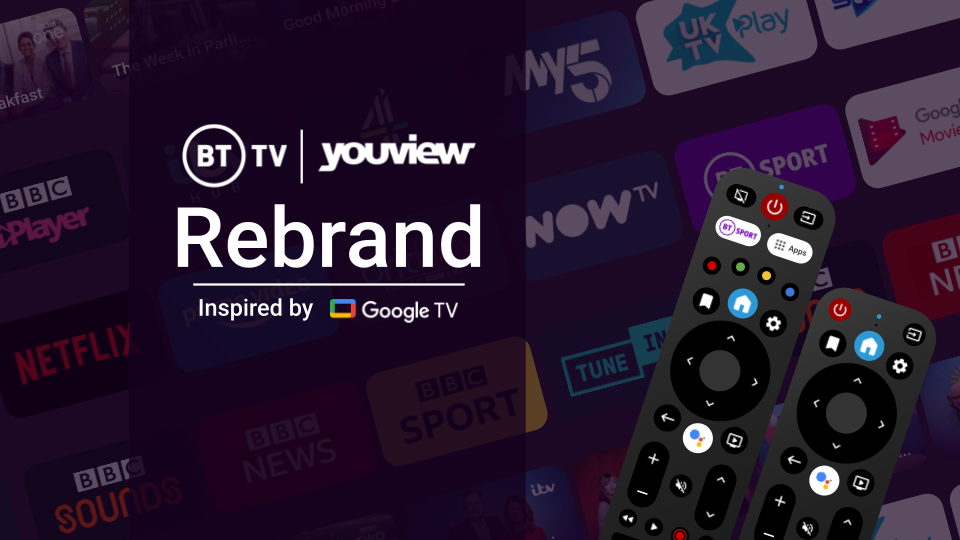 Apps Menu:

Guide Preview:

Expanded App Launcher:

Expanded Guide:

Remote Controls: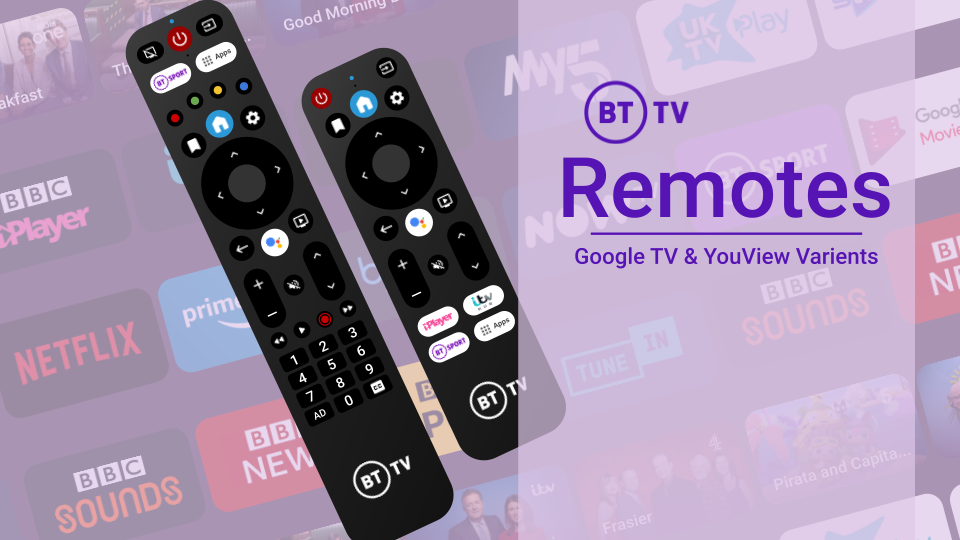 There are two remotes shown because this rebrand would also get rid of BT's Mini Box and swap it with a 'WiFi TV Box' which would run on Google TV. It would use an altered version of the BT TV Guide which would be launched through the 'Guide' button (to the right of Google Assistant) on the control - this app would effectively work like the current 'TVPlayer' app for Android/Google TV.
This WiFi box would have a larger focus on streaming which is why it has more shortcut buttons to popular streaming sites and no number pad.
BTs main TV box would also receive a refresh and include Google Assistant support and a Chromecast Built-in. This will mean that the two boxes work in more similar ways.
This upgraded YouView box would be marketed as the 'BT Entertainment Centre' and contain 2 HDMI inputs so the remote can be used to control an attached streaming stick or DVD player through HDMI-CEC.
Both remotes connect to their respective boxes through Bluetooth and feature IR blasters in order to control the TVs power.
Comments, Questions and Feedback welcome.
Last edited by Alfie Mulcahy on 4 March 2021 7:30pm